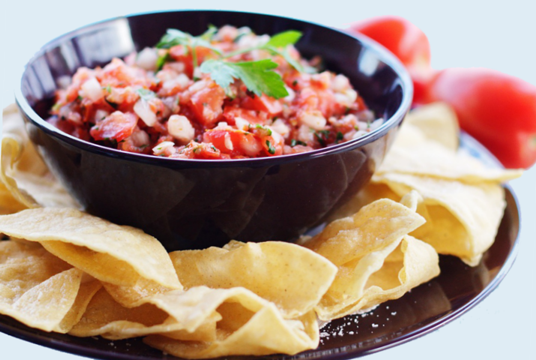 Plum Chili Salsa combines the fruity with the fiery. The result is a mind-blowing salsa that will turn your barbecue into something very special.
Ingredients
1 pound (450 grams) ripe purple or red plums, diced (makes about 3 cups)
1/3 cup red onion, minced
1/2 cup fresh cilantro (coriander), finely chopped
1/4 cup fresh mint leaves, finely chopped
1 tsp fresh jalapeño chili pepper, seeded and minced
1 Tbsp fresh lime juice
2 tsp sugar, or to taste
Salt and pepper
Instructions
In a non-metallic bowl, stir together the plums, onion, cilantro, mint, jalapeno, lime juice and sugar.
Salt and pepper to taste.
Chill for a few hours before serving.